Posted by Laura Brown, Owner, Austin City Gift Baskets on Apr 15th 2019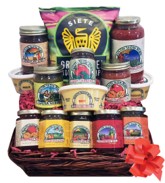 Salsa - what's not to love! It's fresh, spicy and can add just the right element to a taco, migas or just plain 'ol chips. At Austin City Gift Baskets, we carry the flavors that we believe represent Austin.
Austin Slow Burn has been in business since 1994 and has an original and award winning line of salsa, sauces and jams.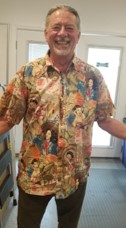 Kevin Lewis is their owner and still makes his own deliveries. He always shows up with a big smile and a spicy salsa shirt. I would consider him among my friends today. So, how did I get to know Kevin?
When I started Austin City Gift Baskets, I knew I would have to do some market research to find the best of everything in town. Not only the best tasting, but the best branding and most reputable. Once I tried Austin Slow Burn, I knew they were the one!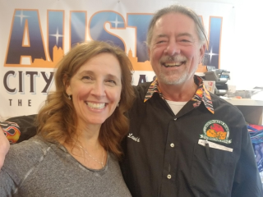 So, 5 years ago, I tracked down Austin Slow Burn and called Kevin and asked for a single case of salsa. We met in the parking lot of the original Whole Foods. One case turned into five. Then an order of ten. Today, we carry two flavors of salsa, Habanero and Serrano. And Kevin bottles a Sweet Apple Pie jam just for Austin City Gift Basket. An exclusive product, how about that!
Thanks for being Austin through-n-through Kevin Lewis.
Keep it spicy my friend!
Laura Brown
Owner, Austin City Gift Baskets